Skip to Content
Bi-Annual Dental Cleanings
The ADA Recommends Bi-Annual Dental Cleanings
Brushing and flossing daily is a great way to stay on top of your oral hygiene. However, there are spots you can't reach, and our dental professionals have the right tools to ensure everything inside your mouth is in good shape. When you schedule bi-annual dental cleanings with the team at Marc Dandois DDS, you can have peace of mind knowing we have the tools, knowledge, and expertise to catch and treat minor problems before they get more complicated, painful, or cause a dental emergency. Whether you're a regular to the dentist or it's been a while since your last exam, we're here to help you achieve a smile you can be proud of in Carrollton, TX.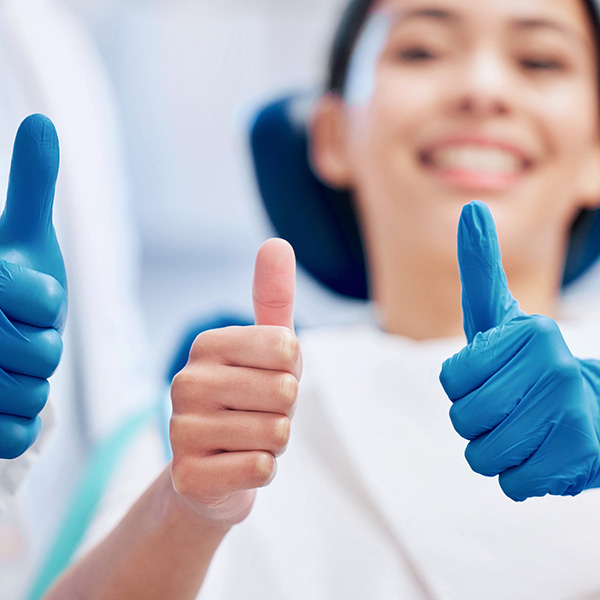 Dental Cleanings: What to Expect
When you visit our office for your dental cleaning, your teeth will be cleaned, flossed, and polished to remove any plaque or tartar build-up. Your dental hygienist will also check your mouth for any possible issues with loose or cracked teeth, fillings, crowns, or dental appliances. You can trust us to pay attention to all the grooves of your teeth, ensuring we don't miss anything problematic. Above all, our team ensures you're comfortable and relaxed throughout your dental cleaning. You'll leave with a clean and refreshed mouth and smile when we finish.
Schedule Your Next Dental Cleaning Today
Visiting our office for your bi-annual dental cleaning is the best way to ensure good dental health and oral hygiene for a lifetime. Our dental professionals are committed to providing the highest quality dental care while ensuring you feel comfortable and relaxed in our family-friendly environment in Carrollton, TX. We have experience working with patients of all ages from different dental backgrounds, so you can have peace of mind that your smile is in good hands with the team at Marc Dandois DDS.