Skip to Content
Tooth Pain Relief With Root Canal Therapy
Our experienced dental team at Marc Dandois DDS provides comfortable and effective root canal therapy. In Carrollton, TX, you don't have to continue to put up with tooth pain. If you are experiencing tooth pain that is caused by an infected or damaged tooth pulp, it might be time to have a root canal. This treatment is deemed necessary by our dental professionals when the tooth pulp has become inflamed or infected due to decay, repeated dental operations on the same tooth, cracks or chips in the tooth, or trauma to the face. As dental experts, we know how debilitating tooth pain can be. That is why we are here and provide the necessary solutions to your tooth pain.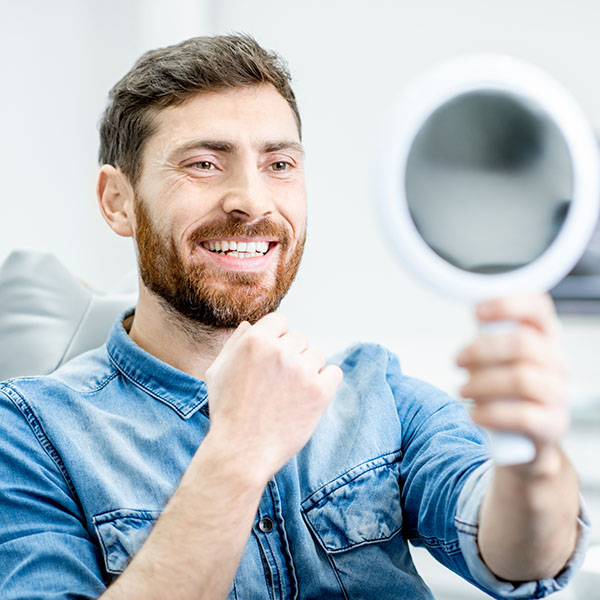 The Signs That You Need Root Canal Therapy
Although you may not know whether you need root canal therapy until you visit our dental professionals, there are still some warning signs you can look out for that might indicate tooth pulp damage. If you are experiencing severe tooth pain, prolonged sensitivity to hot or cold temperatures, swelling or tenderness in the gums, darkening or discoloration of the tooth, or a recurring pimple on the gums, the affected tooth may need root canal therapy to be properly restored. It is important that you visit our office if you are experiencing any of these symptoms because an untreated infected tooth can lead to an abscess or the spread of infection. The sooner we see you, the sooner we can evaluate the tooth and treat it effectively.
Say Goodbye to Tooth Pain Today
Marc Dandois DDS provides expert root canal therapy in Carrollton, TX so that you can get the pain relief you deserve. We are a dental office that provides comprehensive services. Our team of professionals will evaluate your tooth, identify the cause of the pain, and create a personalized treatment plan that will alleviate your pain quickly. We work hard so that our patients can feel comfortable during and after root canal treatment. If you are experiencing excessive tooth pain or any of the other signs that might indicate that you need root canal therapy, call our office as soon as possible. We don't want our patients to remain in pain, so we will do our best to fit you in our schedule to be seen by a dentist as soon as possible.