Skip to Content
Comprehensive Dentistry Services in Carrollton, TX
At Marc Dandois DDS, we're proud to offer all the dentistry services you need under one roof. The comprehensive dental care we provide throughout Carrollton, TX includes general dentistry, cosmetic, restorative, emergency, and much more. Whether you want your teeth to shine brightly with teeth whitening or you're dealing with a dental emergency, we're here to ensure all your dental needs are met. Our dentists, hygienists, and technicians are extensively trained and highly qualified to perform any necessary dental procedure. We can prevent, repair, and transform your smile to look and feel brand new.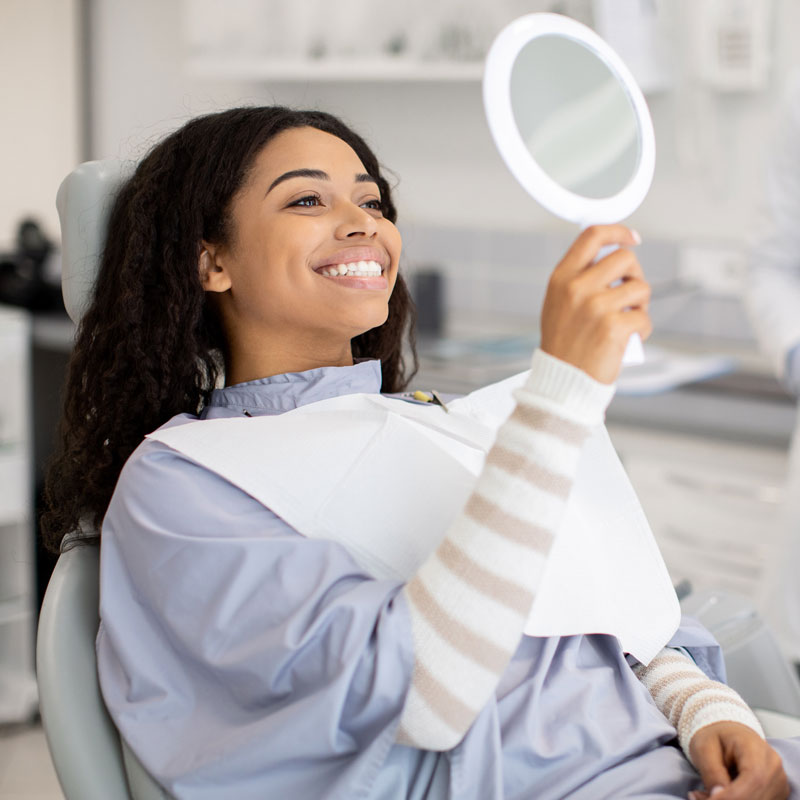 We Prioritize Patient Care & Confident Smiles
There's no reason to make multiple appointments with different dental practices to get the comprehensive care you need. At Marc Dandois DDS, we cover all your care under one roof with routine services and individualized treatment plans. Our highly qualified team can do everything from fillings and crowns to root canals and dental implants while prioritizing your comfort and oral hygiene needs. We'll do everything possible to ensure your smile looks and stays looking its best. Our professional dentistry services include the following:
Get the Dental Care You & Your Family Deserve
At Marc Dandois DDS, we believe everyone deserves high-quality dental care. We're committed to providing the comprehensive dentistry services you need to feel great about your beautiful, healthy smile. Regardless of your age or dental background, we'll work with you to create an individualized treatment plan for all your dental needs and concerns. With years of experience providing comprehensive dental services to patients throughout Carrollton, TX and the surrounding areas, you can get all the dental care you need under one roof at Marc Dandois DDS. Our team is committed to ongoing training and always utilizes the highest quality materials and technology. From the moment you walk through the doors, you can rest assured your smile is in good hands with our dental professionals.